Diane M. Phillips, MD Realtor®: Client Testimonials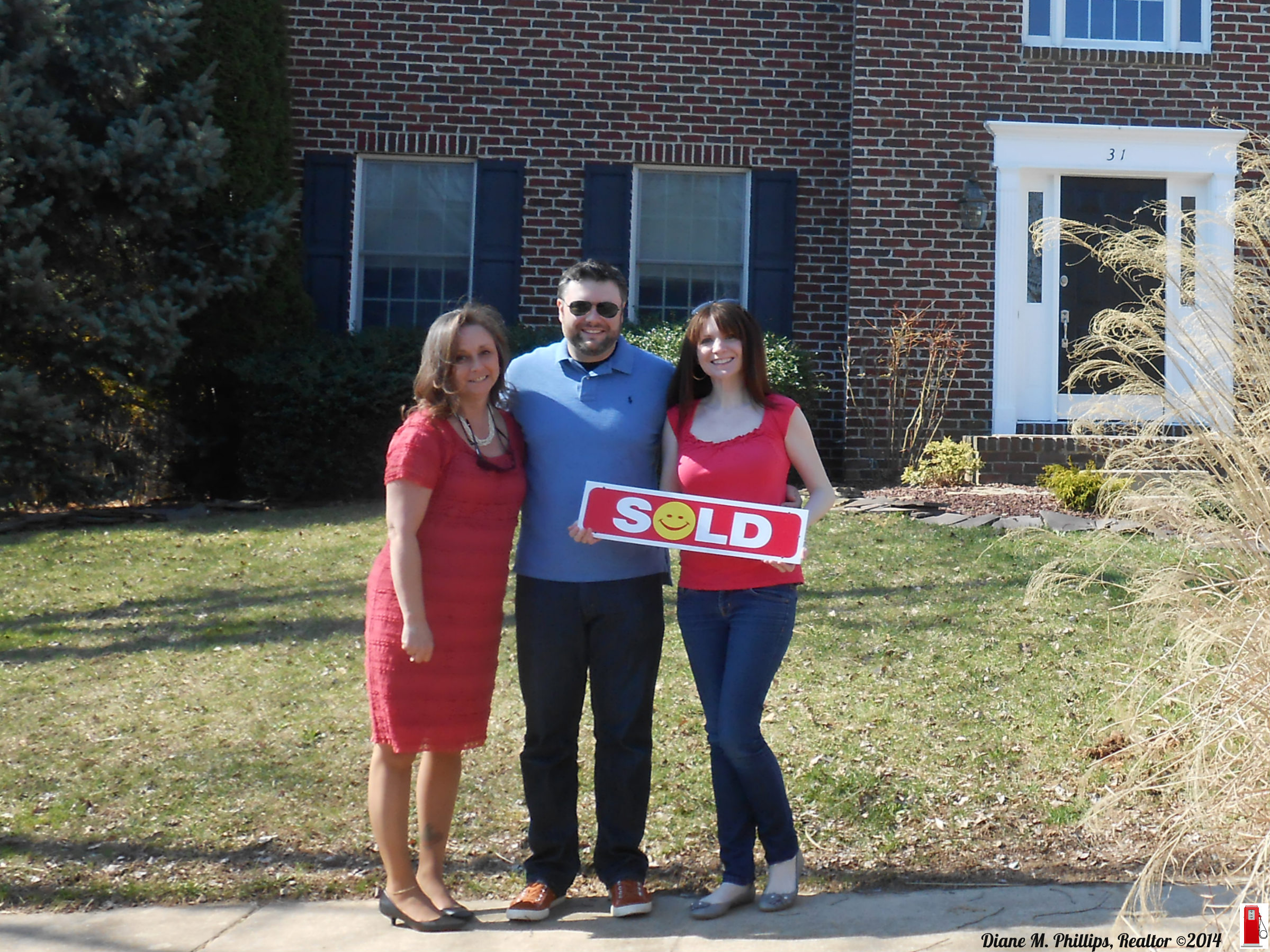 ---
My clients positive experience and testimonials are what drive me.
"She just made the house buying process so easy." ~ Carolyn


"I can't thank you enough for helping get us into such an amazing home without any hassle, problems or anything." ~ Carlos


"We had an awesome experience working with you on the purchase of our new home and the sale of our old home." ~ Paul




"YES! I can and will do the same for you!" ~ Diane
Call, text or email me. Whatever works best for you.
443-286-4365 DianeJustSold@gmail.com
Let me make it easy for you too! Call me now, 443-286-4365
---
Testimonials, the full story.
"You could not ask for a better realtor. Very knowledgeable and great to deal with. House sold in 2 weeks. She told us all the right things to do to sell and she was always available and always returned your calls. Could not have found a better realtor." ~ Mae
"Diane sold my mother's home - my childhood home - after my mother had past away. She was very considerate of my family's situation and very supportive. Diane made herself completely available to us - whatever we needed. She was extremely knowledgeable and if we had questions she didn't have answers for, she went out of her way to find out everything she could. The house sold quickly and as painlessly as possible. Our family was totally pleased with the outcome. I feel Diane went above and beyond and I will definitely be using her again in the future." ~ Brenda
"Diane Phillips made it possible for me to get the home that I wanted. Her ability to advise us on the process of purchasing a home in Maryland was critical to our success." ~ Roger
"Diane made our search for the perfect home as stress free as possible. With our best interest always at heart, she always made us feel like we were dealing with family. She took care of us from start to finish and went above and beyond on every occasion. Anyone looking for a realtor would be lucky to work with Diane." ~ Jen and Matt
"We can not speak highly enough of Diane Phillips! We were first time home owners, moving back to the US after living overseas for 3 years; To make it more complicated, we had a 2 year old and 3 year old in tow!
We contacted Diane about a month before our trans-Atlantic move with a barrage of questions/concerns about how we could possible find and purchase a house (in our budget) on our very limited timeline. She was so prompt in answering our questions and assuring us that we would find the perfect house.
Upon arriving in the US, Diane became our first friend in the area. She spent three solid 9 AM - 5 PM days with us galavanting around Carroll, Howard, and Anne Arundel Counties (all the way helping to entertain the kids so we could get good looks at each house we were visiting). After the first two days, we were a little frustrated that we hadn't found the perfect house yet...but Diane didn't let our spirits dip for long.
After spending two full days with our family, she KNEW us. She KNEW what we were looking for. She asked if she could add some houses to the day 3 schedule that she picked out (within our budget) personally. Day three was the day! Diane had found THE perfect house for us! It was everything we had been looking for - decent commute, family friendly neighborhood, great schools, great community, and great price!
She was there for every step of the negotiation process (even though we had actually left to go visit family a few states away until closing!) and helped affirm our decisions. When we arrived back in MD to close on the house even our kids were so excited to see Ms. Diane again! She just made the house buying process so easy.
We recommend Diane to our friends every chance we get and know that should life's adventure blow us in another direction, she's one of the first people who'll hear the news -- since she'll be selling our house! "~ Carolyn
"You have been absolutely phenomenal with Ashley & myself! You knew the area we were looking for, type of home, and everything was taken care of. I can't think of one time that you did not respond to an e-mail, text or phone call (even though it may have felt like forever!!!!).

Being first time home buyers, you helped make this process less stressful and Ashley and I can't thank you enough for helping get us into such an amazing home without any hassle, problems or anything. THANK YOU!!!!!" ~ Carlos - Client
"YES! I can and will do the same for you!" ~ Diane
Call, text or email me. Whatever works best for you.
443-286-4365 DianeJustSold@gmail.com
"You are the most organized agent I have ever seen!" ~ Debbie K. Client (2X)

"I found Diane quite by accident while searching housing results online. I needed more information on a listing she held, sent an email and received an incredibly detailed yet personable reply. Diane has proven herself to be reliable, knowledgeable and trustworthy on numerous occasions. She always had my best interests and those of my children at heart. She went above and beyond for us! I highly recommend Diane to anyone and everyone. You cannot go wrong with her as your Realtor." Top qualities: Personable , Expert , High Integrity ~ Marian S. ~ Customer
"Keep thinking outside the box and you'll go far." ~ Jason L. Re/Max Realtor
"I highly recommend Diane for all your real estate needs. My husband and I purchased a foreclosure last year and I can only imagine how bad the whole process would have been without Diane. As with many real estate transactions there were things that started to go very wrong. Diane was always on top of every detail, made sure that nothing was missed and that settlement would be on time. AND IT WAS!" ~ Lisa C. - Client
"You did a great job again, getting my house rented! Thank you for going the extra mile to get it done for me." ~ Mike W. Client (3X)
When you are ready, my services as your advocate are just a phone call, text message or email away. I provide options, you make the decisions. My business philosophy is simple, Knowledge is power, fuel yourself by contacting Diane M. Phillips, Realtor®, full service full time! DianeJustSold@gmail.com 443-286-4365 In the meantime, why not connect with me on social media?